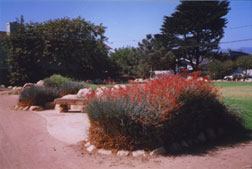 Embarcadero Company is a full service management company and has actively managed property since 1967.
A majority of our properties are located in Isla Vista and we provide rentals to UCSB, Santa Barbara City College, and other students in the Santa Barbara area.
We pride ourselves in being available during daytime hours both in our office and by telephone. It is our goal to provide maintenance promptly and efficiently.
We continue to try to make improvements to accommodate tenants and property owners so that both enjoy a pleasant experience throughout the year.